climate neutral company
TUeV NORD AUSTRIA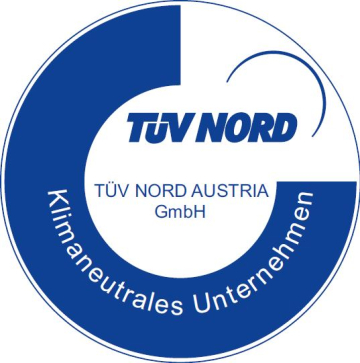 We are proud to announce that we operate as climate neutral company and will optimize our climate impact continuously!
Freight transportation plays an important role in our global economy (billions of tons of cargo are transported around the world each year by trucks, planes, ships, and trains). This transportation makes up 8% of global greenhouse gas emissions - according to the MIT climate portal - and has therefore a great potential of reduction.
We have calculated our Corporate Carbon Footprint, compensate and reduce in all conscience, within our business sector, for the sake of our natural environment.